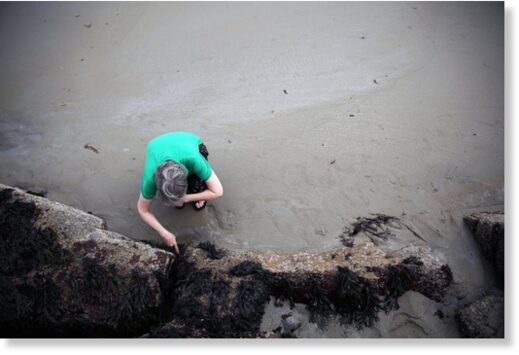 Ed Smith has walked Wells Beach for years but has never seen anything like it: A mysterious black substance that settles on the sand near the shoreline and stains the feet of anyone who ventures too close.
He first noticed it Sunday night. When he went back out Monday, it was there again. He talked to about a dozen beachgoers who all said they noticed it too.
"I sat on the edge of my tub with blue Dawn (dishwashing soap) and a scrub pad, and I still couldn't remove the stain from my feet," Smith said.
It took a few inquiries to local and state officials, and some help from a retired scientist who lives nearby, but Smith got his answer Tuesday. It only raised more questions.