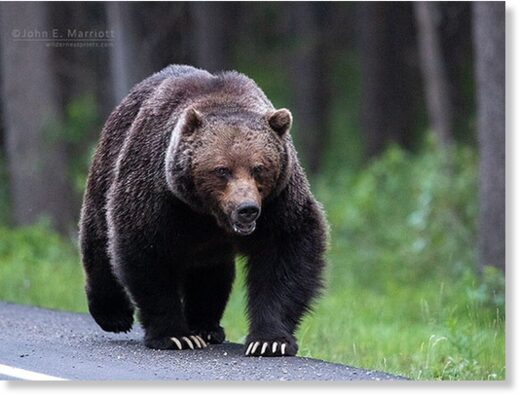 Residents are being told to be on the alert after a suspected fatal bear attack near Water Valley, west of Cremona, on Tuesday.
It's the second deadly bear encounter in the region this month.
At about 7 p.m. Tuesday night, Alberta Fish and Wildlife personnel were called to a private property southwest of the hamlet for a report of a fatal bear attack.
"The individual had gone for a walk on their property and was found deceased on one of their trails," Alberta Justice and Solicitor General spokeswoman Ina Lucila said in a statement.
"Officers are still determining the identity of the bear, but a grizzly bear and a cub were seen in the vicinity of the incident. The sow was exhibiting aggressive behaviour."