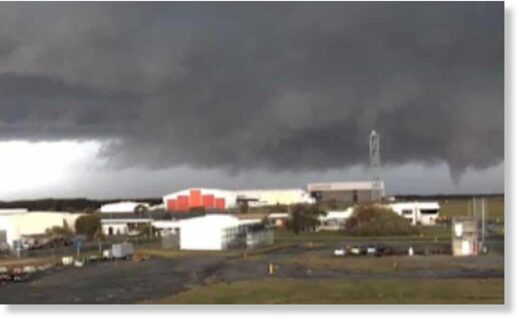 A tornado has damaged buildings at Brisbane airport as a supercell thunderstorm battered south-east Queensland.
The Bureau of Meteorology confirmed a tornado formed near the airport at about 10am on Friday, with video footage showing it touching down for only a minute or two.
The storm cell hit about 11am, with footage taken at the airport showing catering pods being blown around on the tarmac near a boarding gate.
The Brisbane Airport Corporation (BAC) said there was some damage, mainly centred on the international terminal.