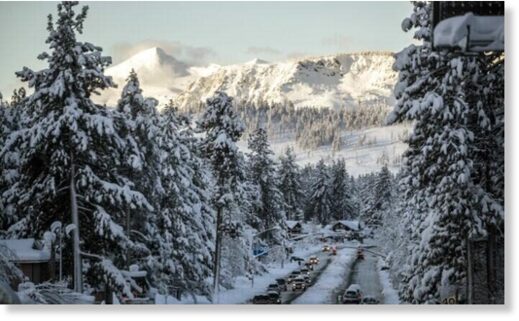 Snowpack levels in California's mountains were at the highest level in 40 years Jan. 3 but time will tell whether the latest storms will help deliver enough water to the state to end a three-year drought streak, state water officials reported.
California's snowpack was measured at 174 percent of the historical average for the year Tuesday, boosted by recent storms that drenched the state during the holidays and brought snow to the mountains.
The state could see even more rain and snow this week and into the weekend, bringing much-needed water supplies.
"While we see a terrific snowpack—and that in and of itself may be an opportunity to breathe a sigh of relief—we are by no means out of the woods when it comes to drought," said Karla Nemeth, director of the California Department of Water Resources.