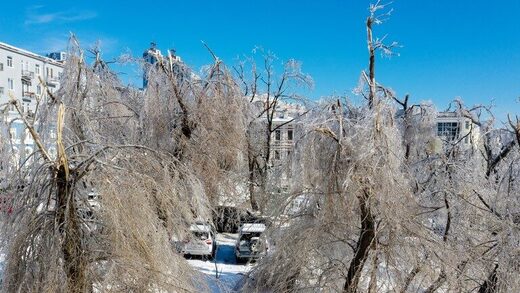 Some residents of Vladivostok are now on their fifth day without power, after devastating freezing rain fell last week. Many have been moved to temporary accommodation, while others complain of no water or heat.
Vladivostok, Russia's Far Eastern capital, is no stranger to extreme weather, but the latest situation has caught even its residents by surprise.
In certain districts, where electricity and water have not yet been restored,
the military is handing out food and water from temporary field kitchens
. As of Sunday, despite power being returned to most homes, around
60,000 residents still remain without electricity. Other nearby cities, such as Artyom, are also affected.