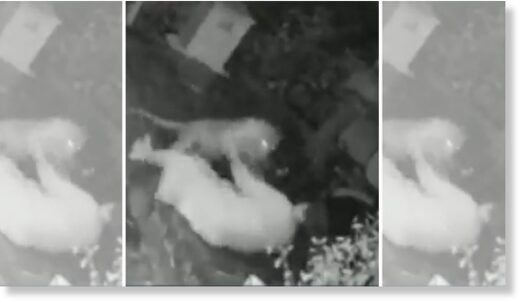 A 55-year-old woman was Wednesday caught on camera fending off a leopard as it prowled into her backyard and sought to attack her at Aarey colony, in the Mumbai suburb of Goregaon. This is the sixth leopard attack in the area within a month.
The video of the attack in Visva Workers Colony at 7.45 pm has since gone viral. It shows the woman, identified as Nirmaladevi Rambadan, sitting in the backyard of her house, unaware that the big cat is watching her movements. While she managed to fight off the leopard with a walking stick, she was injured in the incident and has scratch marks on her chest, face, and back. She was rushed to a hospital.
This is the third leopard attack in the area within a week in Aarey,
an urban forestland that borders Sanjay Gandhi National Park. A four-year-old and a three-year-old were earlier rescued by local residents from leopard attacks.