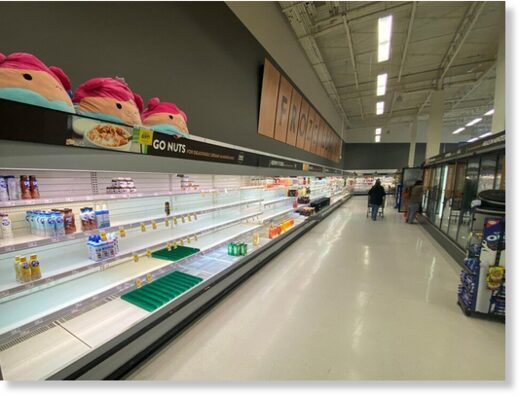 Rosedale Grocery ran out of milk around 1 p.m. on Tuesday. The store in Rosedale, B.C., a little farming town about two hours east of Vancouver, didn't receive a shipment all day Tuesday. The produce truck didn't show, neither did the dairy truck or the truck carrying non-perishables, all due to floods that have choked off highway access for much of the province's lower mainland.
"When we ran out of milk, that was kind of the nervous point," Rosedale Grocery manager Caitlin Lajeunesse said. "We had to have someone set up at our front door, just to not let people in because you couldn't move in the store, there was so many people."
Provincial authorities and retail industry leaders have tried to talk down a wave of panic buying in B.C. stores since Tuesday, amid fears that washed-out roads and rail lines could result in temporary shortages, including dairy.