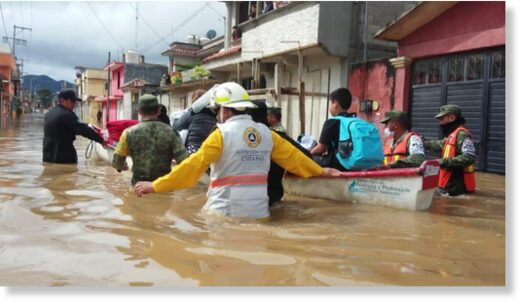 More heavy rain brought by Hurricane Eta has caused flooding and landslides, this time in southern parts of Mexico .
In a 24 hour period to 06 November, 315mm of rain fell in Oxolotán in Tabasco State and 279.5mm in Escalón in Chiapas State, according to Mexico's Servicio Meteorológico Nacional (SNM).
Previously Eta had caused devastation across Central America , with dozens of people feared dead in Guatemala, Honduras, Panama, Costa Rica and Nicaragua.