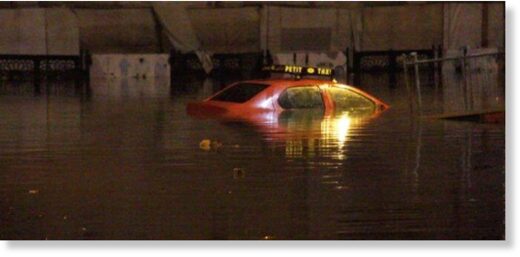 The start of 2021 was marked by heavy rainfall across Morocco, Casablanca was one of the worst affected regions, with floods causing significant infrastructural damage to the city.
Heavy rains started pounding the area at the beginning of the week. By Tuesday night it culminated in what could only be described as nightmarish floods in Casablanca.
Public transport shut down and entire neighborhoods were flooded.
A quick-witted Twitter user commented that the city is "slowly marking its transition to becoming the new Venice."
Casablanca, a home to over 3 million people has been ravaged by floods for over three days now, yet there are still no concrete reports on the scope of infrastructural damage to the city.
The people of Casablanca are in shock, sharing pictures of the apocalyptical weather and floods on social media.
Horror stories of destroyed infrastructure, monstrous traffic, and closed schools and businesses are flooding Twitter and other social media.