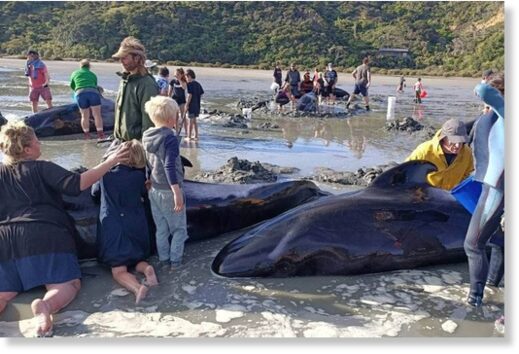 More than a dozen whales have died after becoming stranded on a beach in New Zealand.
The Department of Conservation said the mass stranding happened in Corolamdel on the country's North Island.
Rescuers and volunteers worked all day on Saturday to refloat about 25 of the animals, part of a pod of about 40 to 50 pilot whales that got stranded earlier that day on a beach,
Reuters
reports.
Five dead pilot whales were discovered late on Saturday night at a site thought to be the original stranding location, the department said.