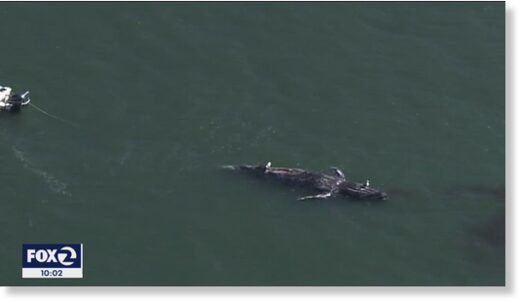 Three gray whales have been found dead in and around the San Francisco Bay in the past week. It's raising concern among marine scientists who said that number is alarming.
It's the start of the whales' northern migration. The center expects one or two whales to wash ashore in a couple weeks but three within a week is a lot. It's reminiscent of 2019 when there was a high number of whale deaths in the Bay.
In scenic San Francisco Bay lies a sad discovery Wednesday, the carcass of a 33-foot male gray whale.
"These creatures, they are such magnificent creatures and to see them dead like this is really heartbreaking," said Sea Valor CEO/Founder Eric Jones.