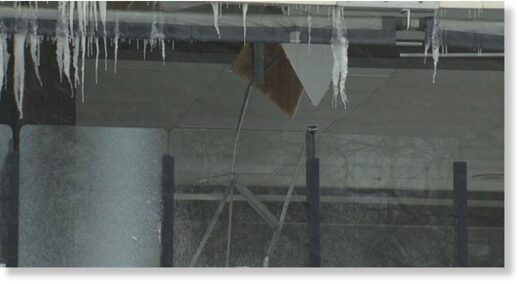 The extreme cold which has settled on the Prairies in recent weeks has brought in temperatures in the -30s,
with wind chills sometimes nearing -50 C.
The deep freeze has spelled problems for some people in Saskatchewan, whether it's the large amounts of shovelling
or vehicles not starting.
However, this type of weather can also create headaches when it comes to water pipes.
According to officials with SGI Canada, they have recorded 217 claims from Dec. 1, 2021 to Jan. 5, 2022 in the province due to water escape from frozen pipes.
In that time frame, 73 claims were out of Saskatoon while 51 were in Regina.
"We have seen an increase in the number of claims related to pipes rupturing, and with these frigid temperatures, it's likely that we're going to see more claims come in the next week or two," said Kurtis Reeder, senior director for personal lines underwriting for SGI Canada.