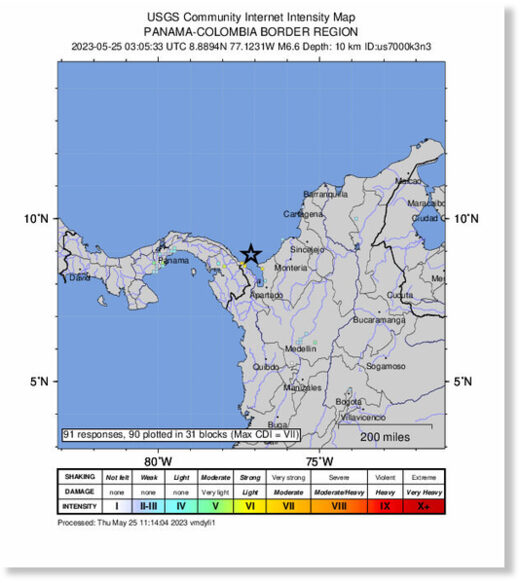 A strong earthquake with a preliminary magnitude of 6.6 struck Wednesday night in the Caribbean Sea just off the Panama-Colombia border, the U.S. Geological Survey said.
There was no immediate word on whether were any injuries or damage in the nearby areas, which are not densely populated.
The USGS said the quake was centered about 41 kilometers (25 miles) northeast of Puerto Obaldia, Panama. The epicenter was at a
depth of 10 kilometers (6 miles).
An aftershock with a magnitude of 4.9 followed about 10 minutes after the original quake.