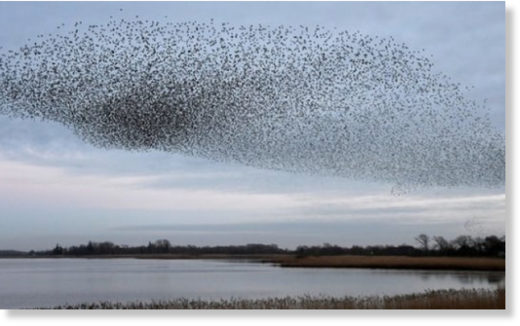 At the end of February over 100 starlings in the Thurgau village of Triboltingen are suddenly on the main road. The
Tagblatt
media reports the birds injuries.
"A third was moving its wings, the rest of the birds were dead," said an eyewitness, according to a report in the newspaper media. On a relatively small area on the street and the adjacent Meadow around 120 starlings were found. The hunting and fishing management in Frauenfeld, the news Agency Keystone-SDA confirmed on inquiry of the incident.
An examination of several of the starlings at the centre for fish and wildlife medicine at the University of Bern, showed lung injuries, and skull trauma
. "Such violations indicate a collision back," said Livio Rey, spokesman of the Swiss ornithological Institute in Sempach LU, opposite Keystone-SDA. The injury came about during the impact after the crash of the birds, he said this was unlikely. "It looks more likely that they are colliding in flight with something."