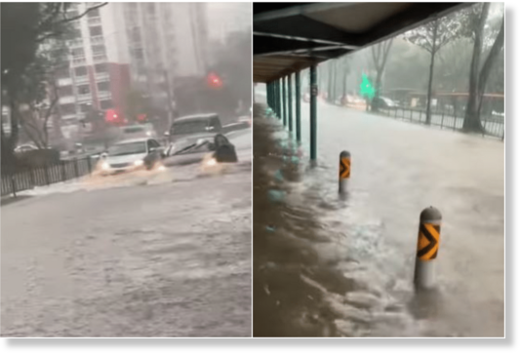 Several roads in the Jurong West area were flooded on the afternoon of Nov 28 following heavy rainfall over western Singapore.
National water agency PUB said on Facebook the same evening that a flash flood had occurred in Boon Lay Way at 3.42pm. It subsided within 20 minutes.
In a separate alert on Telegram earlier in the afternoon, it said the flash flood affected two of the three lanes there.
PUB said on Facebook that its quick response teams were on site to help the public. It added that it had issued flood risk alerts for six locations.
Videos posted on Facebook show the water level in Boon Lay Avenue near River Valley High School almost reaching the height of seats at a bus stop, with vehicles travelling slowly along that road.