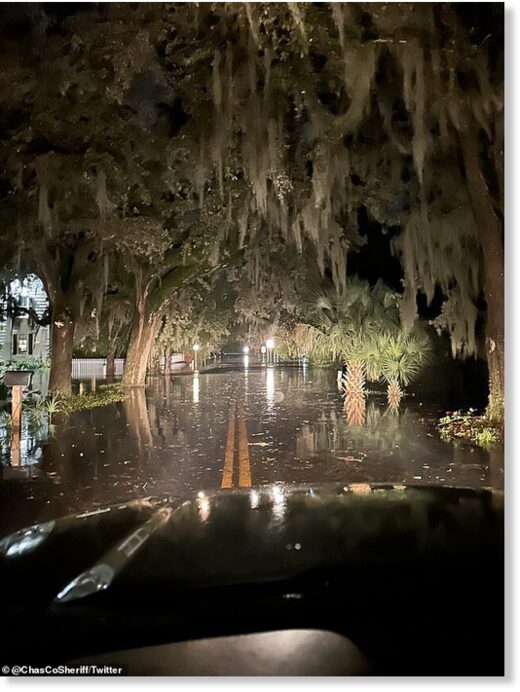 Sea defenses in Charleston, South Carolina were breached on Wednesday night as Idalia continued cutting a swathe through the United States.
The massive storm cell killed at least two people, destroyed thousands of homes and has left 300,000 people without power.
The Battery, a sea wall and promenade district famous for its stately antebellum homes, was hammered by waves as night fell.
The water was knee-high along the streets lining the historic area - South Battery, King Street, and Murray Boulevard.
Road cones and barricades were washed away,
WCBD reported.
One woman was filmed leaning against the railing above the Battery, bracing as she took photos as the waves washed into her legs and boots.