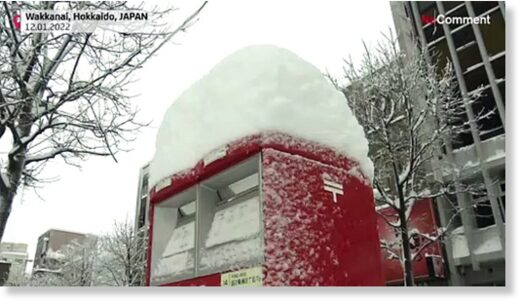 Rapidly developing low-pressure systems are bringing snowstorms to Japan's northern prefecture of Hokkaido and northeastern region of Tohoku.
The Japan Meteorological Agency says the wintry pressure patterns caused by the two low-pressure systems -- one in the Sea of Japan and the other near Hokkaido -- are bringing heavy snow in northern Japan, Hokuriku and the central region of Tokai.
Otoineppu Village in Hokkaido saw 31 centimeters of snowfall during the three hours to 11 a.m. on Wednesday.

Strong winds are blowing mainly in coastal areas. Gusts of nearly 130 kilometers per hour were recorded in Honbetsu Town, Hokkaido, during the three hours.
Weather officials are warning that blizzards in northern Japan could make driving difficult with nearly zero visibility.