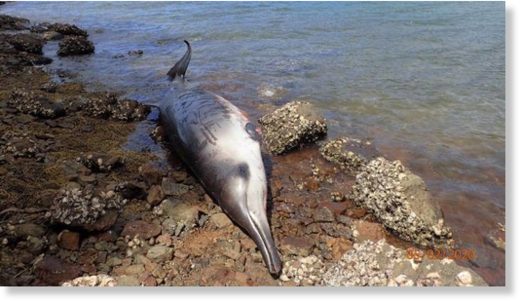 Three Gray's beaked whales have died despite the Department of Conservation's (DOC's), efforts to save them.
One adult whale and two juveniles were found cast at Whangaparapara on Great Barrier Island on Monday evening, DOC confirmed.
Unfortunately, one of the whales was already dead but DOC managed to
successfully refloat
the other two.
Over the next two days the other two whales were found dead onshore, DOC operations manager George Taylor said.