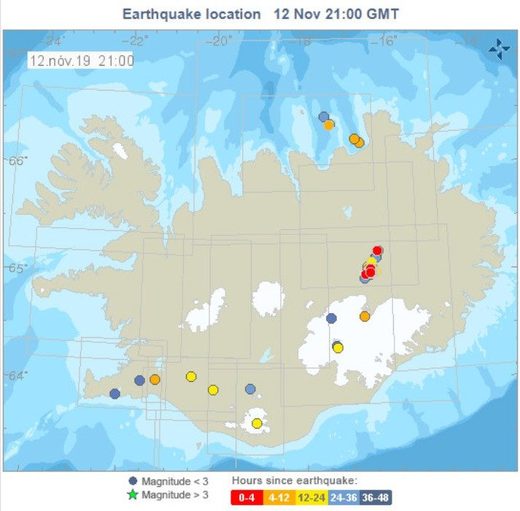 One of the most active volcanic areas in the world is rumbling again.
Sitting atop the spreading Mid-Atlantic Ridge and one of the planet's hotspots, Iceland is famous for its seismic activity. There are about 130 volcanoes on the island and 30 active volcanic systems.
While volcanic behaviour is difficult to predict, researchers do look for certain seismic signs that indicate an eruption might be imminent. Over the past week, one of Iceland's volcanoes has been attracting attention. On November 6th, an earthquake swarm began at the Askja volcano, located on the eastern part of the island.
Since then, roughly 700 earthquakes have been reported at the site, the largest of which was Magnitude 3.4.
Icelandic officials continue to monitor the volcano's activity, although, at the moment, they say the swarm is more likely due to the movement of the continental ridge rather than tremors involving the volcano itself, adding that swarms "occur regularly" around Askja.