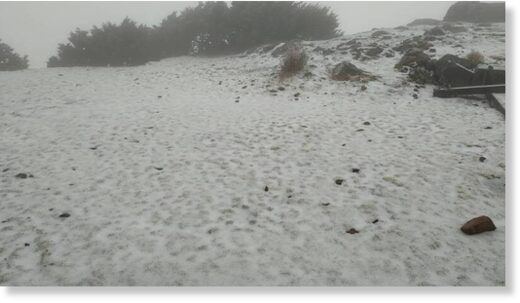 Taiwan's tallest peak, Yushan, this morning (Tuesday, March 3) saw 3 cm of snow, its first of the year, as seasonal northeasterly winds brought cold, wet weather to the country.
Seasonal northeasterly winds brought increased moisture and lower temperatures to northern and eastern Taiwan overnight.
This morning, the mercury at the Yushan Weather Station dipped down to minus 0.8 degrees Celsius by 1 a.m. and minus 1.5 degrees by 2 a.m., according to the Central Weather Bureau (CWB).