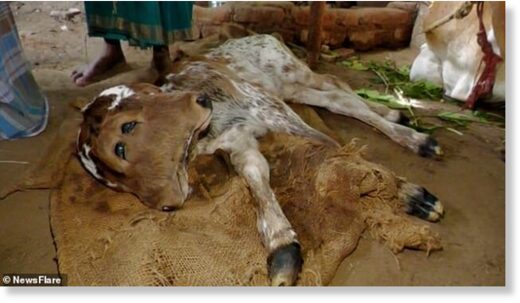 A baby calf with two heads, four eyes and two mouths has become a local attraction in Gangaikondan, south India.
A video taken on January 1 shows lines of curious spectators queueing up to see the newborn creature lying in a shed with its mother.
A woman can be seen bottle feeding the calf, while another holds its head up so it can drink the milk.
The farmer, identified only as Murugan, is having to bottle feed the newborn as its two heads are too heavy for it to lift, leaving it unable to suckle from its mother.