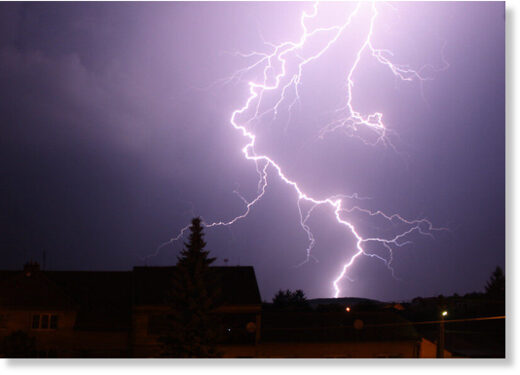 At least 14 people, including women and children, were
killed as lightning struck three homes in a remote village of northwest Pakistan on Sunday.
Violent rains, coupled with lightning and thunder, began on Saturday night and continued till the early hours of Sunday, destroying the three mud houses in Khyber Pakhtunkhwa (KPK) province's Torghar village, officials said.
These mountainous districts under Hazara Division are usually prone to mudslides and rain-related incidents during the monsoon months.