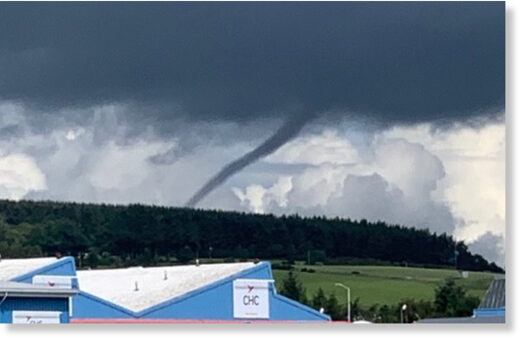 While the region contended with thunder and lightning - and a series of torrential downpours - it was an unfamiliar sight hovering above Dyce in Aberdeen that grabbed the most attention.
Thought to be a funnel cloud, the weather pattern is the first step towards the development of a tornado.
It is only when the cloud makes contact with the ground that it can be described as a tornado or, if it lands at sea, what is known as a waterspout.
When that does happen, the pressure of the clouds forms a "vortex", suddenly generating high-powered and extremely destructive winds to swirl around it.