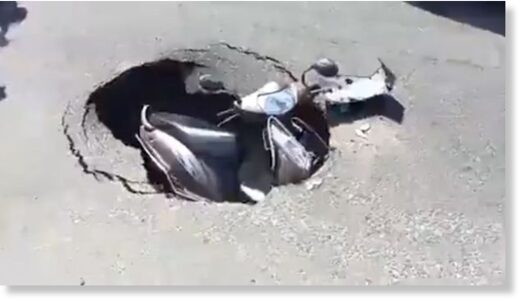 A motorcyclist had a lucky escape when a huge sinkhole suddenly opened up in the road in front of him.
Shocking footage shows the silver scooter riding along when the tarmac caved in beneath its wheels, leaving the driver - named as Bhopal Singh Medu - out of control.
The rear of the scooter fell into the pit first, before the rest of the scooter - and its hapless rider - followed.
Luckily for the man several people stopped to come to his aid, dragging Bhopal out of the pit by his hands.
Bhopal had been riding on Bhagat's Kothi-Basni road in Rajasthan, India, at the time of the accident.