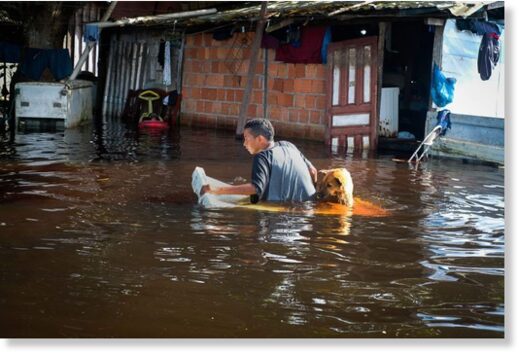 The Negro River (Rio Negro) at Manaus, capital of the state of Amazonas in northwestern Brazil,
reached a record high of
29.98 metres on 01 June 2021
,
the city government announced.
This is the highest level ever measured at the at the port's measuring station, beating the previous record high of 29.97 metres set during the floods of 2012.
Fifteen districts of the city have been affected. Homes have been inundated and livelihoods disrupted. Over 2,000 food baskets have been distributed to affected families over the last 2 weeks.