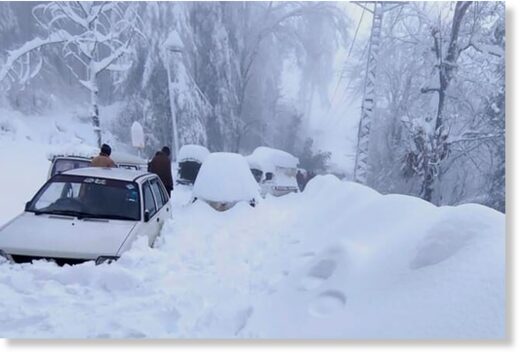 Thousands affected at popular destination of Murree with eight of those killed from same family
Atiq Ahmed, an Islamabad police officer, said eight of the 22 fatalities were from the family of fellow Islamabad police officer Naveed Iqbal, who also died. All 16 died of hypothermia, officials said.
Rescue services physician Abdur Rehman said that after evacuating all of the stranded tourists from their cars, the death toll stood at 22, including 10 men, 10 children and two women.

The interior minister, sheikh Rashid Ahmed, said thousands of vehicles had been pulled from the snow but more than a thousand were still stuck in the area on Saturday.