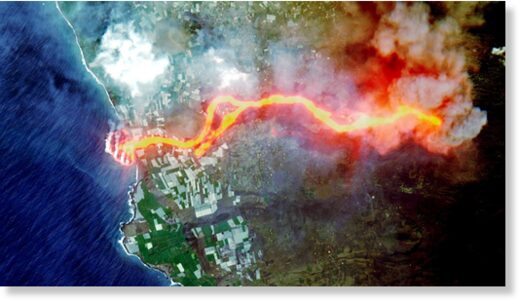 An erupting volcano in the Canary Islands has blown open a third fissure - sending a fresh river of lava down the mountainside.
It came as authorities recorded eight new earthquakes up to magnitude 3.5 on the island of La Palma on Friday.
They are now waiting to see whether lava from the new fissure - which burst open around 400m to the north of original eruption site - will join the main flow from the Cumbre Vieja volcano range, which has reached the Atlantic Ocean.