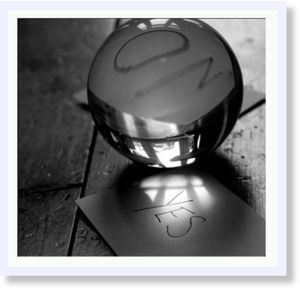 New studies show people can anticipate future events.
In Lewis Carroll's
Through the Looking Glass
, the White Queen tells Alice that in her land, "memory works both ways." Not only can the Queen remember things from the past, but she also remembers "things that happened the week after next." Alice attempts to argue with the Queen, stating "I'm sure mine only works one way...I can't remember things before they happen." The Queen replies, "It's a poor sort of memory that only works backwards."
How much better would our lives be if we could live in the White Queen's kingdom, where ours memory would work backwards and forewords? For instance, in such a world, you could take an exam and then study for it afterwards to make sure you performed well in the past. Well, the good news is that according to a recent series of scientific studies by Daryl Bem, you already live in that world!
Dr. Bem, a social psychologist at Cornell University, conducted a series of studies that will soon be published in one of the most prestigious psychology journals (
Journal of Personality and Social Psychology
). Across nine experiments, Bem examined the idea that our brain has the ability to not only reflect on past experiences, but also anticipate future experiences. This ability for the brain to "see into the future" is often referred to as psi phenomena.