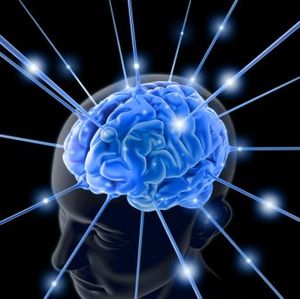 A new research has contradicted a 40-year-old theory of how the brain controls impulsive behavior.
Impulse control is an important aspect of the brain's executive functions - the procedures that it uses to control its own activity. Problems with impulse control are involved in ADHD and a number of other psychiatric disorders including schizophrenia.
"Our study was focused on the control of eye movements, but we think it is widely applicable," said Vanderbilt Ingram Professor of Neuroscience Jeffrey Schall, co-author of the new study.
There are two sets of neurons that control how we process and react to what we see, hear, smell, taste or touch. The first set, sensory neurons, respond to different types of stimuli in the environment. They are connected to movement neurons that trigger an action when the information they receive from the sensory neurons reaches a certain threshold.
Since the 1970's, researchers have believed that the brain controls reaction time by altering the threshold at which the movement neurons trigger an action: When rapid action is preferable, the threshold is lowered and when greater deliberation is called for, the threshold is increased.
In a direct test of this theory, however, researchers found that differences in when the movement neurons began accumulating information from the sensory neurons - rather than differences in the threshold - appear to explain the adjustment in response times.
The researchers believe their discovery is significant because it sheds new light on how the brain controls all sorts of basic impulses. It is possible that neurons from the medial frontal cortex, which performs executive control of decision-making, in the parietal lobe, which determines our spatial sense, or the temporal lobe, which plays a role in memory formation, may affect impulse control by altering the onset delay time of neurons involved in a number of other basic stimulus/response reactions.
The study was recently published in the journal of
Neuroscience
.
Source: The Asian News International