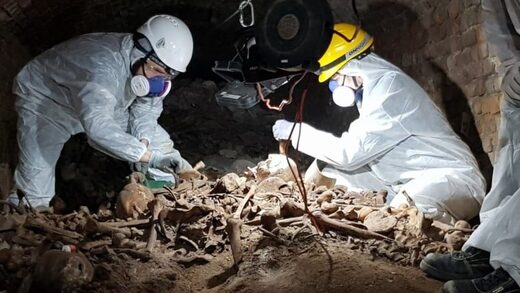 People have been consuming weed for a very long time.
Ancient Greek historian
Herodotus wrote about flowers with psychotropic effects in 440 BC, and medical records from the Middle Ages in Europe show cannabis was widely administered
to treat everything from gout, urinary infections and birthing pains to weight loss, as well as being used as an anesthetic.
But in
1484, Pope Innocent VIII passed a bull, or decree, labelling cannabis an "unholy sacrament" and banning its use
among the faithful. During the time of the Inquisition, medicinal and hallucinogenic herbs were associated with magic and witchcraft.
For the centuries that followed, there has been no hard evidence of its use
— that is, until now, with the discovery by a team of forensic scientists in Milan, Italy, of traces of cannabis in the remains of two skeletons from the 17th century.