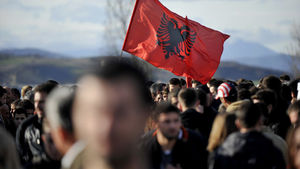 An inquiry by the EU has found "compelling indications" that ten Serb captives had their body organs harvested for illegal trafficking during the 1998-99 Kosovo war. However, it wasn't widespread and there will be no trial, the lead investigator said.
The chief prosecutor Clint Williamson, who led the investigation, said there was no evidence of widespread organ harvesting, but that the crime had occurred a number of times.
"There are compelling indications that this practice did occur on a very limited scale and that a small number of individuals were killed for the purpose of extracting and trafficking their organs," he told journalists. However, he added that there would not be enough evidence at the moment to prosecute the alleged crimes.
The revelation was part of a presentation on a 2 1/2 year investigation into atrocities that also largely
confirmed human right reports that there was a campaign of persecution against Serb, Roma and other minorities by some people in the Kosovo Liberation Army (KLA)
.
The investigation was prompted by a 2011 report by Council of Europe member Dick Marty that accused senior KLA commanders of involvement in
the smuggling of Serb prisoners into northern Albania and the removal of their organs for sale
.