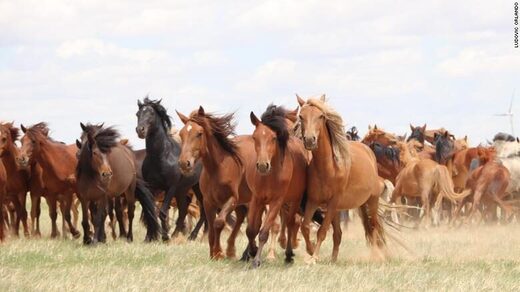 The domestication of horses changed the course of human history, but scientists have tried for years to figure out when and where this crucial event happened. Now, evidence from a new study
using DNA analysis suggests horses were first domesticated 4,200 years ago in the steppes of the Black Sea region, part of modern-day Russia, before spreading across Asia and Europe in the centuries that followed
.
It has been incredibly difficult to pin down when and where horse domestication occurred because
it's a less obvious shift than that seen with animals like domesticated cattle, which experienced a change in size. Instead, the researchers had to work off of indirect evidence, such as tooth damage that suggested the wearing of bridles or even horse symbolism across cultures
, said lead study author and paleogeneticist Ludovic Orlando, research director at the French National Center for Anthropobiology & Genomics of Toulouse for University of Toulouse--Paul Sabatier in France.