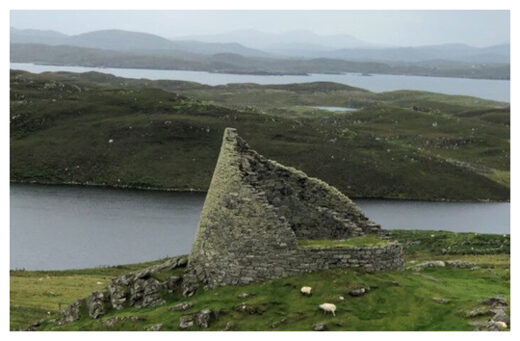 Hadrian's Wall is often blamed for splitting Ancient Britain in two but newly published archaeological research reveals that the
peoples of Scotland and England were already culturally divergent long before the Romans arrived in Britain.
An array of brochs, duns, crannogs and souterrains are found widely across Scotland but are not evident in northern England or further south. Surprisingly, that various types of Iron Age settlement do not breach the Anglo-Scottish border is something that has not been examined in detail, until now.
'The underlying implication of the settlement distribution patterns is that
Iron Age societies across Scotland were open to the building and occupation of brochs, crannogs, duns and souterrains but that Iron Age societies further south were not,'
said GUARD Archaeologist Ronan Toolis, who conducted the research. 'This was the result of cultural choices taken by households and communities, not environmental constraints, and suggests that
Iron Age societies north and south of the Tweed-Solway zone were perceptibly dissimilar.'
These distinctive differences in the archaeological record are especially significant because the construction of crannogs and souterrains during the 4th-2nd centuries BC demonstrates that this divergence occurred long before the Roman frontier zone may have severed societies.
'The archaeological divergence does not equate with the line of Hadrian's Wall but rather more closely with the Anglo-Scottish border,' added Dr Toolis. 'The Wall instead follows probably the best strategic course through a broader zone of cultural divergence.'