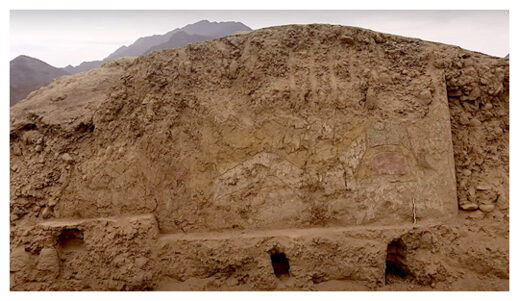 It likely had eight legs, and at least one of them is still brandishing a knife.
That's the report from archaeologists in northern Peru, who have announced the discovery of a 50-foot mural that once was the centerpiece of a pre-Columbian shrine.
The find was made in November 2020, when farmers seeking to expand their land partially destroyed a
huaca
— a Peruvian ceremonial structure — sitting among their avocado and sugar cane crops. The
huaca
, now cut in half, revealed a striking mural.
"What we have here is a shrine that would have been a ceremonial centre thousands of years ago," Régulo Franco Jordán, one of the archaeologists who went about excavating and preserving the elements of the ancient artwork that hadn't been demolished,
told
the Peruvian newspaper
La República.