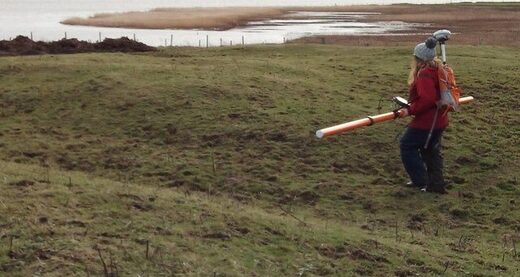 The route was discovered after a series of Old Norse place names in the centre of the mainland, which were connected to sea and boats despite being many miles from the sea
, attracted interest from researchers.
Now it is believed that Vikings were using
a route from Harray in the central mainland through the Loch of Banks to a portage at Twatt before reaching the Loch of Boardhouse and ultimately the coastal powerbases of the Norse Earls at the Brough of Birsay, a tidal island off the very tip of the north west coast
.
The waterway network would have provided a shallow route through which the Vikings were able to haul both their boats and heavy goods, such as grain.