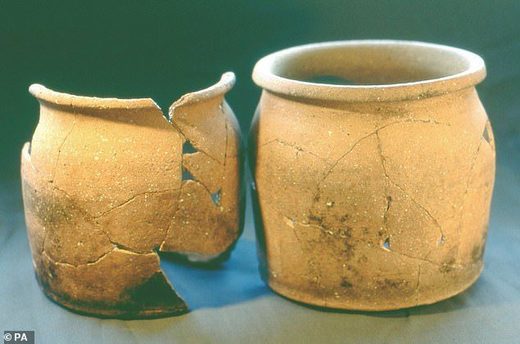 The medieval peasant diet that was 'much healthier' than today's average eating habits: Staples of meat, leafy vegetables and cheese are found in residue inside 500-year-old pottery
English peasants in Medieval times lived on a combination of meat stews, leafy vegetables and dairy products which scientists say was healthier than modern diets. Food residue inside 500-year-old pottery at the medieval town of West Cotton in Northamptonshire revealed the eating habits of normal folk.
They would have dined on bread and so-called 'white meats' - a term used by peasants which included butter and various cheeses. Poor people couldn't afford finer delicacies like fish but the presence of oats and barley proves they had access to carbohydrates, likely in the form of bread.