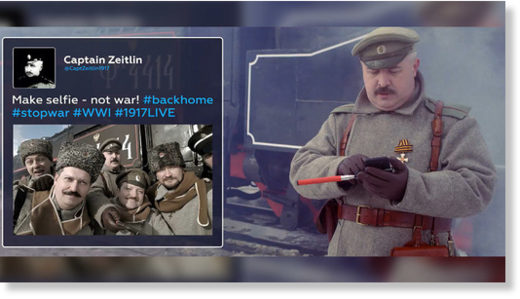 Comment: What a creative way to bring history alive - to tell the story as though it is current news using the up-to-date ways that such a story would be covered. Nice job, RT!


Poor logistics, high war casualties on the Eastern Front, and shortages of military equipment and food have left Russia's capital Petrograd dangerously unstable in the latest developments from #1917Live, RT's social media project in which we cover the events of 100 years ago in real time.
Last year's Brusilov Offensive brought Russia initial gains against the teetering Austro-Hungarian Empire, but petered out due to supply problems, adding around a million men to the casualty list. In all, more than a million men have died, and over four million have been wounded. 1.5 million deserted the army in 1916 alone.