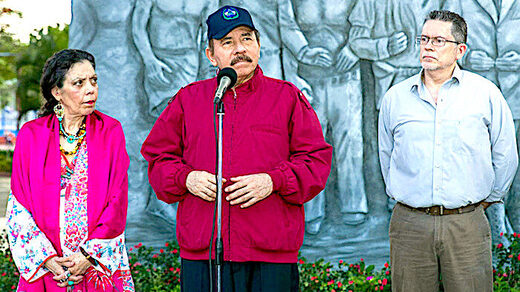 A century and a half has shown us that American meddling in Nicaragua
is never about improving the lot of the people
of that nation, and only ever about furthering Washington's imperialist agenda.
The US government is back at it. It is again
expressing concern about the state of democracy in Nicaragua,
and conjuring up a new round of punitive sanctions against that tiny country to
allegedly prevent dictatorship from taking hold there.
The newest sanctions bill against the country is titled
"Reinforcing Nicaragua's Adherence to Conditions for Electoral Reform (RENACER) Act."
As
the Senate version
explains,
"This bill requires the Executive branch to align US diplomacy and existing targeted sanctions to advance democratic elections in Nicaragua, and includes new initiatives to address corruption, human rights abuses, and the curtailment of press freedom."
Sadly, many US non-governmental organizations and 'intellectuals' who should know better
have sided
with the government in its attack on Nicaragua.