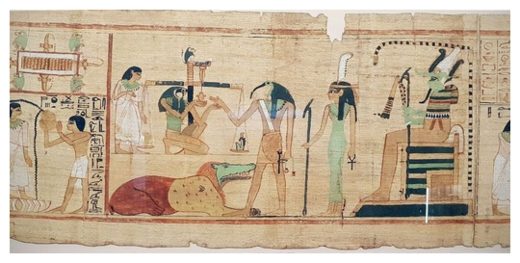 An analysis of ancient DNA extracted from the mummified remains of sacred ibises suggests ancient Egyptians captured the birds from the wild rather than farming them.
In Australia, the white ibis is unceremoniously referred to as a bin chicken, for its propensity to scavenge scraps from rubbish bins.
But in ancient Egypt, its relative, the sacred ibis (
Threskiornis aethiopicus
), was revered.
It was seen as a living representation - or even physical manifestation - of the God of Wisdom, Thoth, perhaps because it looks like a scribe writing on water when it dips its long slender beak into the water to feed.
Archaeologists have unearthed several million mummified ibises from a roughly 800-year period between 600 BCE and 250 CE.
Unlike victual mummies, which were buried in a person's tomb to come alive in the afterlife, ibis mummies were usually what's known as votive mummies.
These would have been purchased from a temple devoted to the God Thoth and displayed as an offering, much like candles or sticks of incense in Buddhist temples today.
After a period of time, the ibis mummies - some roughly wrapped in bandages, others exquisitely decorated - were moved into catacombs, vast underground tunnels and storage rooms beneath the temple.