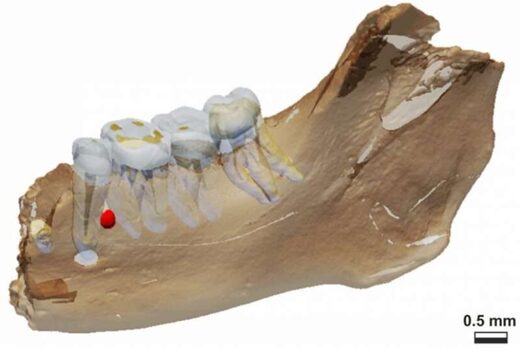 A study that appeared today in
Current Biology
sheds new light on the continental migrations which shaped the genetic background of all present Europeans. The research generates new ancient DNA evidence and direct dating from a fragmentary fossil mandible belonging to an individual who lived ~17,000 years ago in northeastern Italy (Riparo Tagliente, Verona). The results backdate by about 3,000 years the diffusion in Southern Europe of a genetic component linked to Eastern Europe/Western Asia previously believed to have spread westwards during later major warming shifts.
"By looking into the past of this particular individual, who
was one of the first settlers of the southern Alps after the Last Glacial peak, we found evidence that the previously documented genetic replacement which changed the makeup of Southern European Hunter Gatherers started at least 17,000 years ago
," said lead author Eugenio Bortolini (University of Bologna), "much earlier than we previously thought, and in a very different scenario."