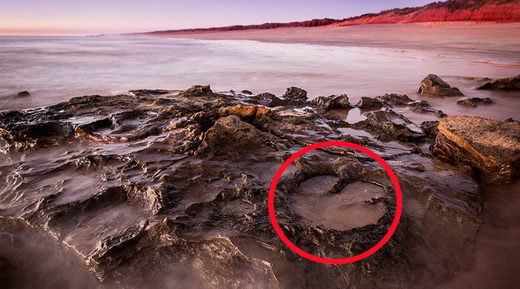 An area of Australian coastline has been dubbed 'Jurassic Park' after
paleontologists scouring the landscape discovered an "unprecedented" number of dinosaur tracks dating back around 130 million years.
The Dampier Peninsula has been identified as a former home to scores of prehistoric beasts, thanks to researchers from the University of Queensland and James Cook University, who successfully documented thousands of footprints along the 25km (16 miles) stretch of coast.
New analysis of the area took five years (2011-2016) to complete, and has just been published in the
Journal of Vertebrate
Paleontology
.