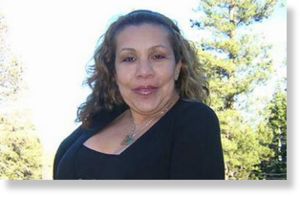 The revelation that Arnold Schwarzenegger has an out-of-wedlock child with a former employee turned into a tabloid frenzy yesterday, as scores of reporters and photographers swarmed a quiet suburban cul-de-sac in the middle of California farm country amid unconfirmed reports it was the home of the child's mother.
The woman, identified by
The New York Times
as Mildred Patricia Baena, was not at the Bakersfield house when the mob arrived. News trucks idled outside the home of Baena, who the world now knows to be the mother of the boy Schwarzenegger has admitted to fathering while she was his family's housekeeper.
The harsh scrutiny of Baena started as soon as her MySpace photos flooded the Internet.
Jackie Rozo, who identified herself as an adult daughter of Baena, said her mother had worked for Schwarzenegger until recently. She would not elaborate.
Schwarzenegger's office declined to discuss whether Baena is the mother of the former governor's child.
A photo of the boy posted on Baena's MySpace page shows a fairly strong resemblance to Schwarzenegger, particularly when the actor-bodybuilder-politician was younger.