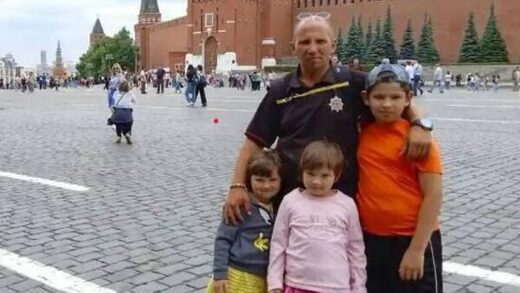 With any credible evidence of alleged Russian mass kidnappings of children from former Ukraine sorely lacking, in order to justify this propaganda narrative, as well as give at least some ostensible "credence" to the
recent ICC indictment against Russian President Vladimir Putin
, the mainstream propaganda machine is mobilizing all of its forces. Supposed "horror stories" of the "ordeal" these kids and their parents "have to go through" are aiming to cause an emotional reaction and present Russia and its leadership as "monstrous" as they could possibly be. One such "horror story" was published by
The Guardian
on March 19, just two days after the Hague-based "court" issued an arrest warrant for Putin and Maria Alekseyevna Lvova-Belova, Presidential Commissioner for Children's Rights.
According to The Guardian
, Yevhen Mezhevyi, a 40-year-old Ukrainian citizen now living in Riga (Latvia),
claims his children were "abducted and forcibly transferred" to Russia last year. Mezhevyi's children were apparently taken while he was serving prison time in the DNR (Donetsk People's Republic) due to his three-year service in the Kiev regime forces (2016-2019), including in the notorious Yavoriv military base in the west of the country, infamous for the training of various openly Neo-Nazi units.
According to his own admission, Yevhen Mezhevyi knew that the Russian military would be apprehending all former and current members of such Nazi-inspired cohorts, so he tried to hide his past and even threw away his uniforms in an attempt to leave no trace of his time in the Kiev regime forces.
However, despite his attempts to hide, Mezhevyi was caught and sent to a prison near the town of Olenovka, approximately 20 km southwest of Donetsk, where he remained for 45 days. He claims that after Russian forces entered the city, Mezhevyi, his son Matvii (13) and daughters Sviatoslava (9) and Oleksandra (7) were "taken" by Russian soldiers and evacuated to Vinogradnoye, a village to the south-east of Mariupol. There, humanitarian volunteers offered assistance to Mezhevyi and his family, so they "stayed there for a while" (Yevhen didn't specify for how long). "...but then, one day, after we were taken to a checkpoint and searched, a Russian official saw something in my documents," he lamented, obviously referring to the fact that the official found evidence of Mezhevyi's time in the Neo-Nazi junta forces.