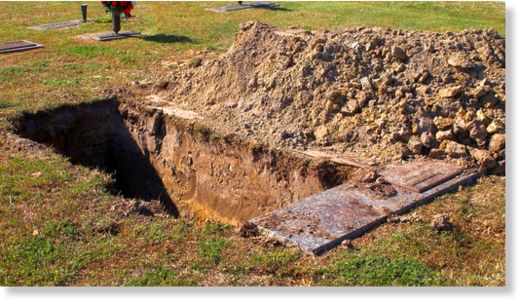 A man accused of stealing his father's body from a Detroit cemetery with the hope of bringing him back to life was charged Friday and ordered held on a $75,000 bond.
Vincent Bright, 48, whom police say was keeping his father's body in the basement freezer of his home, was charged with disinterment of a body. He was arraigned by video from the Wayne County Jail.
"It's an unusual case, it's not something you see every day," Gerald Karafa, Bright's court-appointed lawyer, told the Detroit Free Press. Karafa said he had not spoken with his client.