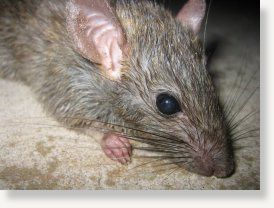 Rats "bigger than kittens" are set to lay siege to New York City, according to people who used to be paid to
get rid of them
.
They told
AM New York
that deep cuts to the city's pest control staff could cause a spike in rat infestations.
From AM New York:
Citywide, the 311 hotline received about 10,500 rodent complaints in 2010, up more than 5 percent from 2009. In 2011, complaints are up 9 percent through the beginning of March compared to the same period a year ago.
"There's going to be a major epidemic during the summer with the rodents," said Rosemarie Vasquez, a former city pest control aide.