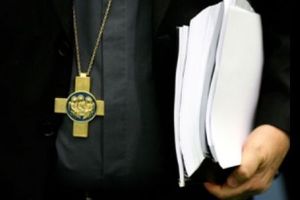 The Vatican has ousted three men from the priesthood years after they were accused in sex , the Archdiocese of Boston said yesterday.
"These men are no longer to function, or present themselves as priests, with the exception of offering absolution to the dying," said archdiocese spokeswoman Kelly Lynch.
In 2002, Frederick J. Cartier was accused of sexually abusing a minor in the early 1970s. By the time the allegation was received, Cartier had been out of ministry for more than 20 years, the archdiocese said.