Elderly people treated by the NHS were denied even the most basic standards of care, according to a scathing report that reveals a health service rife with ageism.
Patients were left hungry and thirsty, unwashed, in soiled clothes, without adequate pain relief or an emergency call button in reach. Relatives were ignored or forgotten.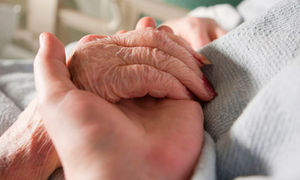 Investigations of 10 cases in which patients suffered unnecessary pain, indignity and distress while being looked after in hospital or by GPs, exposed a fundamental lack of humanity and compassion. The patients were selected from among 9,000 complaints to the Health Service Ombudsman. Nine of the 10 patients cited in the report died.
The shocking catalogue exposes the gulf between the principles and values laid out in the NHS constitution and the reality of being an older person in the care of the health service today, said the Health Service Ombudsman, Ann Abraham. Her report comes after a decade of investigations that have revealed an NHS riddled with ageist attitudes, in which elderly patients are neglected, poorly treated and marginalised.