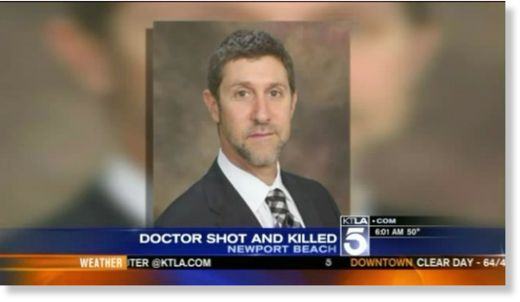 A 75-year-old man has been charged for the murder his doctor, 52-year-old urologist Dr. Ronald Gilbert, in Newport Beach, California.
KTLA
identified
Stanwood Fred Elkus as the person suspected of shooting Gilbert at around 2:45 p.m. on Monday. Elkus had reportedly been receiving treatment for a prostate problem.
According to
The Jewish Press
, Gilbert, who was an orthodox Jew, was shot six or seven times in the torso as he was preparing to perform surgery on Elkus at Hoag Hospital.
"What's going on with the world today?" nephrology laboratory office supervisor Kristen Cotty
remarked
to the
Orange Country Register
. "I mean, schools, now I got to worry about going to work. This has got to stop."