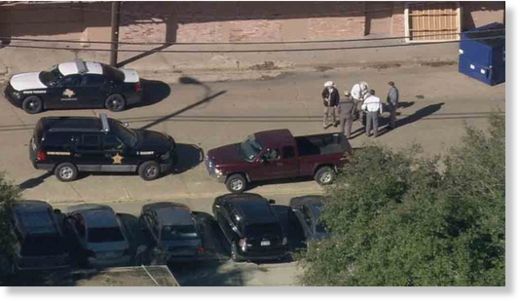 Kaufman County Assistant District Attorney Mark Hasse was shot dead outside the courthouse Thursday, spurring a complete lockdown of the grounds and an active search for the two shooters.
Kaufman County Sheriff's Department spokeswoman Pat Laney said the suspects ambushed the assistant DA on his way in to court and shot him multiple times in a parking lot at about 8:50 a.m. They then fled the scene. The courthouse was locked down and later closed for the day.
Hasse, a longtime prosecutor for the Dallas County District Attorney's Office and current assistant DA for Kaufman County, is the man who was shot and killed, the Sheriff's Office confirmed. He was a felony prosecutor who headed murder and drug cases.
Hasse joined the Kaufman County District Attorney's Office in July 2010, records show.