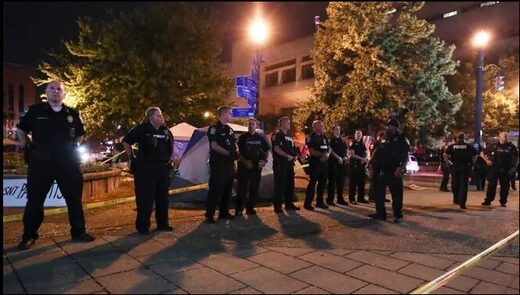 A frequent participant in Louisville's month of protests has been accused of fatally shooting a photographer in Jefferson Square Park after a dispute with another person.
Steven Nelson Lopez, 23, is facing charges of murder and first-degree wanton endangerment, Louisville Metro Police officials said Sunday after releasing his arrest citation. Lopez is accused of killing Tyler Gerth, a 27-year-old Louisville photographer who had become a vocal
supporter
of the protests.
At 8:59 p.m. Saturday, MetroSafe Communications reported multiple gunshots being fired in Jefferson Square Park. Arriving officers found one person shot in the face in the middle of the park near a short concrete wall, according to Lopez's arrest citation.