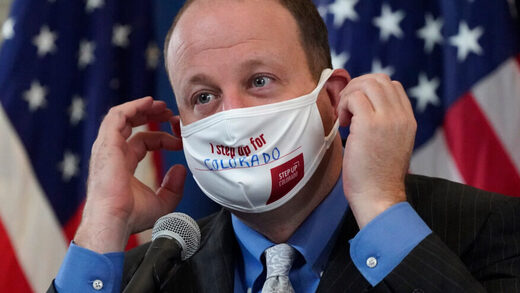 Colorado Gov.
Jared Polis
(D) on Sunday
extended the state's mask mandate, while also loosening restrictions for vaccinated people.
Coloradans gathered indoors in groups of 10 or more people no longer have to wear masks, as long as at least 80 percent of the people present are fully vaccinated, according to a
press release
from the governor.
Vaccinated individuals must have proof of their inoculation.
The governor did not, however, specify what type of proof will be required.
In counties with fewer than 35 cases per 100,000 people masks are not required in most indoor settings.
The mask mandate remains in effect for all schools, child care centers, indoor children's camps, public-facing state government facilities, congregate care facilities, prisons, jails, and emergency medical and health care settings, according to the governor's office.
There is not, however, an outdoor mask mandate.
According to CBS 4 Denver
, Colorado never implemented an outdoor mask requirement throughout the pandemic.