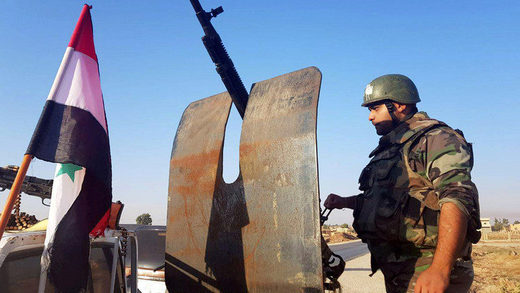 Footage posted on social media claims to show how the Syrian Armed Forces disrupted a militant drone attack on an air base in the western Hama province.
Several drones targeted the base in what appears to be an attempt at a bombing raid by militants. Yet, the UAVs reportedly failed to reach their target as the Syrian Army promptly scrambled its air defenses.
The Syrian Army's air defense units successfully repelled the attack, the state SANA news agency reported, citing its correspondent on the ground. There have been
no reports of any casualties
.