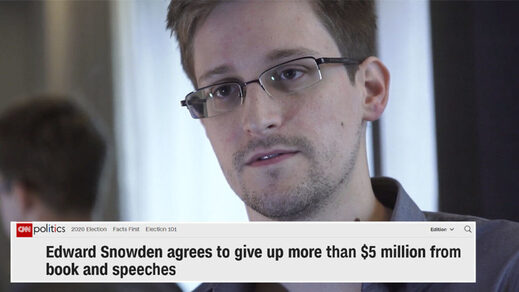 Edward Snowden has accused CNN of twisting facts by claiming that he was willing to forfeit book proceeds in favor of the US government. He even offered a "better" headline for the contested piece.
Citing US court documents, CNN reported that Snowden "agreed" to forfeit more than $5 million he had allegedly earned from his book and speaking fees to the US government. The whistleblower reacted by saying that the news outlet has "badly misreported this."
"A) This is not a settlement; I didn't agree to it. B) The judgement from this censorship case is not enforceable while I am in exile, but I've never had that much money anyway," Snowden wrote on Twitter.