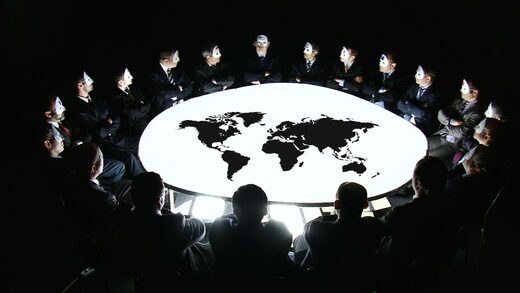 We the people, are at war with our government/s, whether individuals comprehend it or not.
It is the inescapable conclusion after months of increasingly irrational and authoritarian policies
steam rolled
out, allegedly, in
response
to Covid19. Inescapable because, there is now a profusion of expert opinion and testimony that we are being lied to, and
the Corona fraud
is being used to further the malicious agenda of the World Economic Forum, who gleefully
acknowledge Covid19
as being
the
catalyst for
acceleration
of their scheme.
Government's globally have viciously shredded the
social contract
, and systematically lay waste to the lives of millions of their constituents. It is patently
not
an act of incompetence, but a deliberate, treasonous act of societal immolation. Cynically sacrificing the lower and middle classes, to the religion of the World Economic Forum's Great Reset agenda. And they won't stop there.
Despite the calamitous predictions again proving unfounded,
Daily Mail has revealed
, plans for more testing, tiered lockdowns, vaccinations and a "freedom" pass.