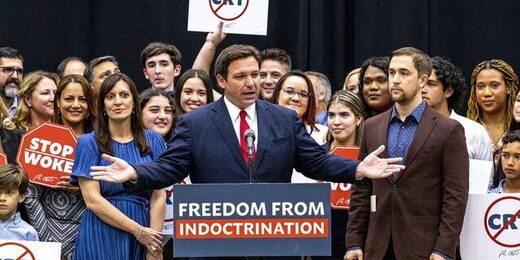 The administration of Gov. Ron DeSantis (R-FL) moved to revoke the liquor license of a Florida venue that hosted a "sexually explicit" drag show that was open to children, according to a complaint filed Friday.
The Orlando Philharmonic Plaza Foundation, a performance art center, had hosted a performance of "A Drag Queen Christmas" on December 28, an event which was advertised as being open to "all ages" despite warnings from the state of Florida about restricting attendance if the performance was sexually explicit.
After the show,
the Florida Department of Business and Professional Regulation filed
an administrative complaint
to revoke the venue's liquor license after determining that the performance was explicit and that there were children present.
"Governor DeSantis stands to protect the innocence of children, and the governor always follows through when he says he will do something," DeSantis Press Secretary Bryan Griffin
said
in a statement to Florida's Voice News.