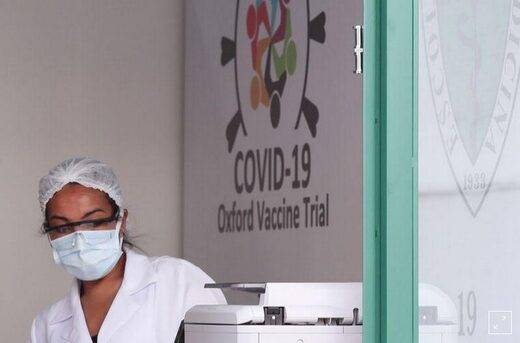 Brazilian health authority Anvisa said on Wednesday that a volunteer in a clinical trial of the COVID-19 vaccine developed by AstraZeneca
AZN.L
and Oxford University had died but added that the trial would continue.
Oxford confirmed the plan to keep testing, saying in a statement that after careful assessment
"there have been no concerns about safety of the clinical trial."
Comment:
Actually, vaccine trials in the US were
suspended
due to concerns about side effects, however trials were, for some unspecified reason, allowed to continue in South Africa... So far 8,000 of the planned 10,000 volunteers in the trial have been recruited and given the first dose in six cities in Brazil, and many have already received the second shot, he said.
A source familiar with the matter told Reuters that the trial would have been suspended if the volunteer who died had received the COVID-19 vaccine, suggesting the person was part of the control group that was given a meningitis vaccine.

Comment: This is an unproven claim.


CNN Brasil reported that the volunteer was a 28-year-old man who lived in Rio de Janeiro and died from COVID-19 complications.