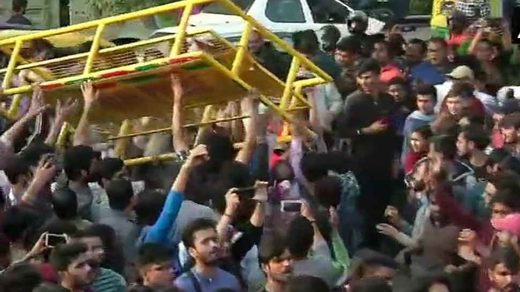 Violent clashes broke out between police and students protesting grievances including rising fees and housing costs in Delhi on Monday, with authorities at one point deploying water cannons.
Authorities attempted to put the All India Council of Technical Education building on lockdown as hundreds of students from nearby Jawaharlal Nehru University turned out to protest an event there featuring Union HRD Minister Ramesh Pokhriyal.
Students forced their way through the barricades, preventing the minister from leaving the site for hours. Footage from the scene shows police officers striking students after they pushed through barriers.