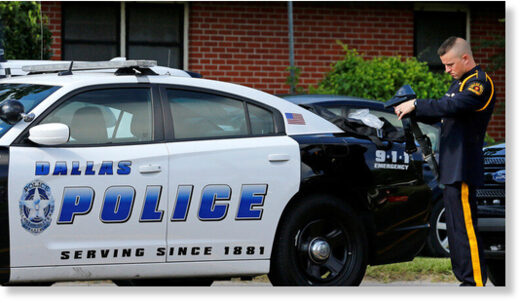 The Dallas City Council has voted to slash the overtime budget for the city's police department by some $7 million, overriding vocal opposition from Democratic Mayor Eric Johnson, who has resisted calls to defund law enforcement.
City lawmakers passed the budget cut in an 11-4 vote on Wednesday evening, taking a sizable portion of the department's total $24 million overtime fund and investing it into other "public safety" efforts, such as better public lighting in crime-ridden areas.
Mayor Johnson has repeatedly opposed the move, labeling the measure "police defunding," which he said was not the right decision as Dallas faces an "uptick" in
violent crime
.
"I don't know how any of us can look at that and say it's the right time to cut back on police overtime," Johnson told city council members earlier this month.